Summer Boosts Thurston County Nonprofit Arts Events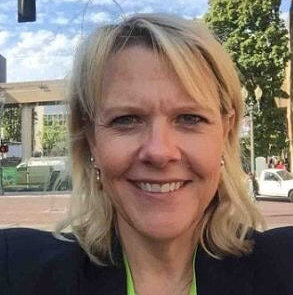 By Mary Beth Harrington, CVA
Welcome to July! Hope you had a wonderful and safe holiday with lots of fireworks – if you like them (strangely our dogs weren't bothered by loud noises as long as someone was around who caressed them).
In Texas, school ends in May and starts again in mid-August (which is great because it's way too hot to do anything else). But that means the 4th of July is halfway through summer. However, here, since school has only just started and won't start until after Labor Day, it feels like summer has just begun (that and the fact that I had a coat on the other day! ) So, let's look at some fun summer activities.
Thurston County's non-profit arts community has created several events just for you.
Ready for music?
Nothing says summer better than an outdoor concert!
Celebrate summer with local symphonic music on Saturday, July 23 at 2 p.m. with a free outdoor concert at Heritage Park on Capitol Lake at Olympia! Bring a lawn chair or blanket and an umbrella for shade and catch the Olympia Symphony performances, as well as Student Orchestras of Greater Olympia (SOGO) and music students from Marrowstone Music Festival (by SYSO)
Click here for more details.
Major music news!
The Olympia Symphony Orchestra announced its new musical director, Alexandra Arrieche, at a gala on June 24.
According to the Olympia Symphony Orchestra, "Arrieche has worked with the most important ensembles and figures in classical and pop music, and she has an innate talent for moving deftly between musical genres.
"Arrieche masters a wide range of musical leadership skills, engaging a variety of audiences and communities with joy and resounding success. These qualities set her apart as one of the most unique and exciting conductors of her generation.
For more information on how to see Arrieche and our local orchestra perform in person, go to https://www.olympiasymphony.org/
Do not let this "parade" escape you!
The Olympia Film Society presents Wolf Parade on Tuesday, July 12. Doors open at 7:00 p.m. and the show starts at 8:00 p.m.
According to the Olympia Film Society, every moment spent staring at our screens oversaturated with content and an ever-accelerating news cycle conditions our ever-shorter attention spans. The struggle to stay present and to foresee a clear and sustainable future seems very real.
Wolf Parade tackles this phenomenon head-on with Thin Mind, the band's 5th album, the second produced by John Goodmanson (Bikini Kill, Sleater-Kinney, Unwound).
"Thin Mind refers to how being surrounded by too much technology has reduced our focus," says keyboardist Spencer Krug. "It opens up one more page, scrolls one more thing," adds guitarist Dan Boeckner, "and the weird, sort of hollow automaton feeling that you get out of it." "This record is very personal, but at the same time we all come from the same place with a general feeling of anxiety," says drummer Arlen Thompson. "How do you deal with the constant barrage of having your opinions influenced by all these different actors when you don't know who they are or what their purpose is? There is no more normality. »
Thin Mind marks a return to the original power trio of Dan, Spencer and Arlen, following the amicable departure of multi-instrumentalist Dante DeCaro from the band in 2018, following the end of their world tour in support of Cry Cry Cry.
Click here for tickets and more details.
Spend time volunteering outdoors
Join Native Plant Salvage Project, Stream Team and the Department of Natural Resources (DNR) on Monday, July 11 from 9:30 a.m. to 12:30 p.m. as they maintain the McLane Creek Nature Trail.
According to the Stream team, volunteers are conscientiously reducing growth along the trail, clearing leaf debris from boardwalks, and clearing the paths of all large debris while enjoying the diversity of this wonderful example of Puget Plains forest. . These outings provide participants with the opportunity to practice their plant knowledge in the company of experienced volunteers and educators, and the efforts will help MNR keep the trails accessible to the public while keeping habitat value as high. as possible. Don't forget your Discovery Pass!
Click here on The JOLT schedule for more details and to register.
Solicit your ideas
If you know of a nonprofit that's doing something great, celebrating a success, needs amazing volunteers, or hosting an event, let me know! This column (aside from a little education) celebrates nonprofits!
Mary Beth Harrington, CVA (Certified Volunteer Administrator) lives in Tumwater. She travels the country speaking at conferences and for individual organizations articulating issues facing nonprofits. Send your ideas to [email protected]