The citizens' committee of the port of Olympia lacks members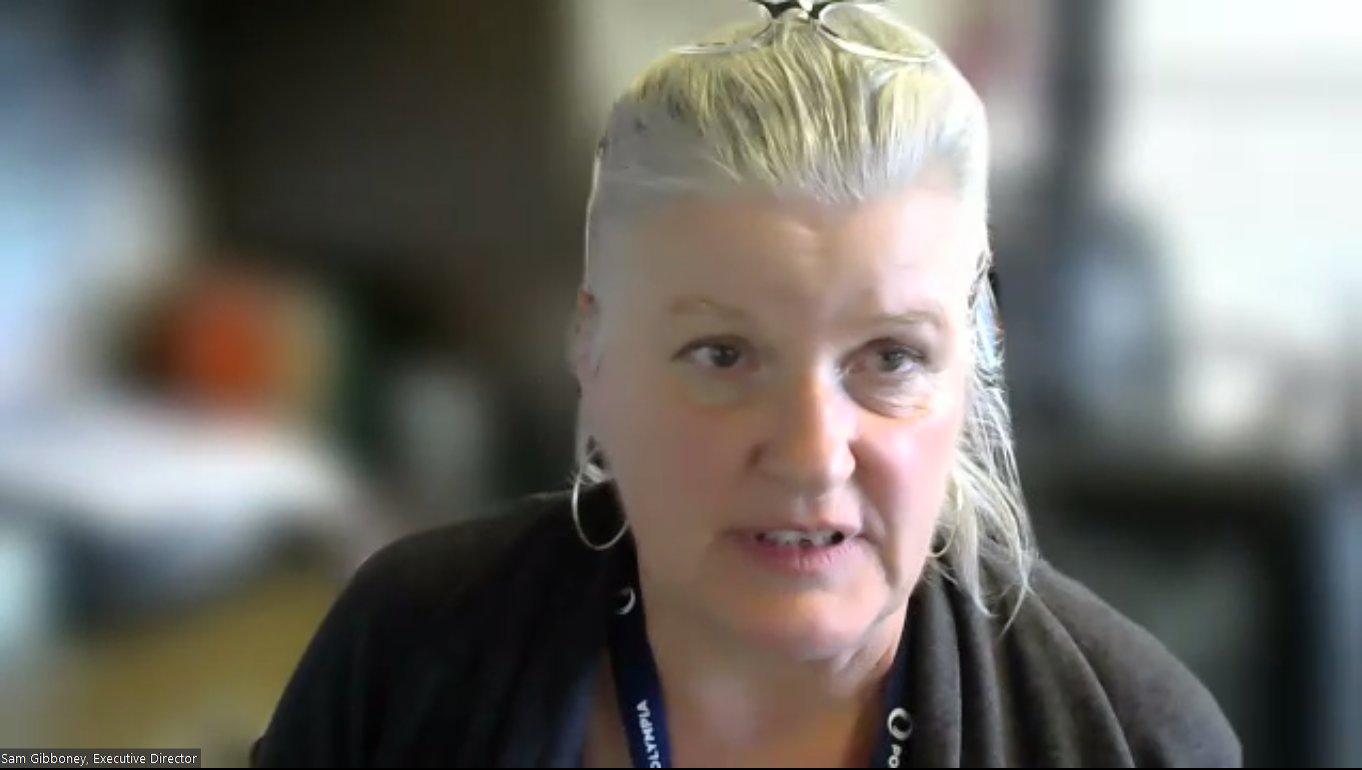 By Edwin Oscar Gutierrez, Jr.
The Port of Olympia Citizens' Advisory Committee (POCAC) is facing a shortage of members, with two of its members having resigned and two others having ended their terms last year.
At the POCAC meeting yesterday April 20, Olympia Port Executive Director Sam Gibboney revealed that POCAC members Daniel Sheppard and GiGi McClure had tendered their resignation from the committee.
"I think he has a new baby in his house and has other priorities," Gibboney said of Sheppard. McClure was present at the reunion, but only to bid farewell to the band.
Meanwhile, the terms of member Kevin Decker and vice-chairman Tom Symoniak ended in December 2021, leaving Joel Hansen, Deborah Pattin and Cameron Wilson as the remaining members of POCAC, which are expected to number nine to 13 members. , according to the port's website.
Due to lack of members, POCAC currently does not have a quorum and cannot make decisions on committee matters.
Gibboney noted that the port is contacting Decker and Symoniak to see if they are interested in extending their terms. However, committee member Deborah Pattin informed attendees that Decker told her he couldn't commit another three years and that "he's out."
Pattin expressed concern that POCAC's extended hiatus could cause his business to lose momentum, saying, "We've basically lost all of 2021. And then we've already lost three months (this year) ".
Pattin also suggested that the hiatus may have been the cause of POCAC members leaving.
"It's disheartening, Pattin remarked, "And maybe that's why people give up because they were working on projects and then boom, you don't know anything."
Shortage of staff
According to Gibboney, several factors caused the inactivity of POCAC, such as the pandemic affecting 75% of the personnel and the rest having to cover them in various port operations.
"It's not that everyone had contracted it," Gibboney explained, "but they had been in contact, we had to maintain quarantines and isolations and so on."
The port manager also alluded to the recent departure of key staff and other rotations of office staff which left them shorthanded, forcing the port to suspend POCAC meetings to focus on other issues, such as meetings of Commissioners.
"The Port of Olympia is experiencing labor disruption, like so many other places," Gibboney said.
Current POCAC members have yet to decide how to find replacements to fill their ranks to present to the Harbor Commissioners.
According to Port of Olympia Resolution 2019-10, the commissioners determine the process for applying to POCAC, with the committee responsible for providing the advice entrusted to them by the commission.
"We need a full set of people who are committed to doing all of this research in all of these meetings," Pattin remarked. "And of course there is no salary."
"Cookies," Gibboney interjected. "Don't forget the cookies."