The World Health Organization has declared monkeypox a global health emergency; Puerto Vallarta with most cases in Mexico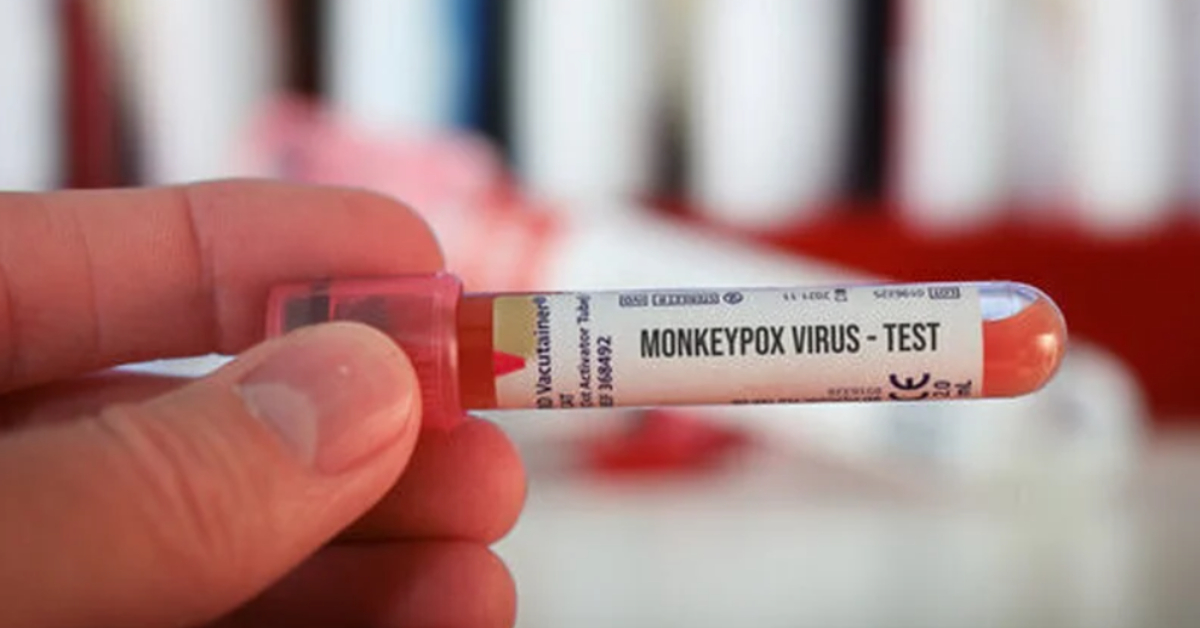 The World Health Organization (WHO) has declared monkeypox a global health emergency. The classification is the highest alert the WHO can issue and follows a global rise in cases. So far, more than 16,000 cases have been reported in 75 countries, reported WHO Director-General Dr Tedros Adhanom Ghebreyesus.
There are currently only two other such health emergencies: the coronavirus pandemic and the ongoing effort to eradicate poliomyelitis.
Mexico ranks 20th in the world, with a total of 52 people infected with monkeypox. Ireland follow with 69, Sweden with 77 and Austria with 99; Spain being the country that ranks first with 31,225 people infected.
The Pan American Health Organization ( PAHO ) reported that through the end of Monday, July 18, Mexico has a record 48 confirmed cases of monkeypox, which is an increase of 13 cases from Monday. from last week, an increase of nearly 40% in infections.
According to official information, 94% of the cases occurred in men and, of these, 60% are people living with HIV/AIDS (human immunodeficiency virus / acquired immunodeficiency syndrome). The states affected by the presence of the virus are Baja California, Mexico City, Colima, Mexico State, Jalisco, Nuevo León, Quintana Roo and Veracruz.
Jalisco and CDMX have the highest number of confirmed patients, with Puerto Vallarta being the city with the most cases in Mexico. The first monkeypox patient reported in Mexico was on May 28, and according to official information provided by Hugo López-Gatell, Undersecretary for Prevention and Health Promotion, it was a 50-year-old person. years who traveled from New York to the nation's capital.
The government of Jalisco reported on Friday July 22 that two more cases of monkeypox had been detected, making a total of 13 infected people in the state. Of this total, only three are still active, as the others have already completed their period of isolation.
Likewise, the Tabasco Department of Health reported that same Friday, through a statement, that its first case is a male of legal age.
According to the World Health Organization (WHO), they specify that only between 3 and 6% of patients who die are those who suffer from immunocompromised diseases such as HIV or chronic degenerative diseases.
According to WHO data, "the clinical manifestation of monkeypox is usually mild". In other words, if it is contracted, the person is generally not at risk of death. Monkeypox has a mortality rate of 3.6% in studies conducted in African countries.
Mortality is higher in children, young adults and immunocompromised people, as they are particularly at risk of severe disease. But in general, most people recover within a few weeks.
In terms of complications that can occur, skin infections, pneumonia, confusion, and eye infections that can lead to loss of vision are the most serious. Cases that have resulted in death have only occurred in between 3% and 6% of those infected where monkeypox is endemic.

Trending stories right now on PVDN
A crocodile attacks two American tourists taking a night bath in Puerto Vallarta

The Puerto Vallarta Civil Protection Unit reported that two people were attacked by a crocodile in the tourist destination, both resulting in injuries, and were taken to hospital for medical attention. According to Jalisco Civil Protection, the attack happened on Bocanegra beach, in the Marina Vallarta neighborhood, when a crocodile attacked two people.…

New poll shows more people consider Puerto Vallarta unsafe in past three months

Insecurity continues to be one of the issues that most concern Mexicans, as more and more citizens feel less safe in the locality where they live. According to the National Urban Public Security Survey (ENSU) carried out by the National Institute of Statistics and Geography (Inegi) last June, 67.4% of the population over 18…

Viral video: Security camera captures would-be thief falling off rooftop in Puerto Vallarta

https://youtu.be/WJazbM_tGmY This video on the social network Twitter is going around the world. Security video captures the exact moment a suspected thief falls off a rooftop while attempting to break into a home in Puerto Vallarta's Loma Bonita neighborhood. The image shows the terrible accident suffered by the thief when he…

SEAPAL obtains the 31st water quality certificate in Puerto Vallarta

The Puerto Vallarta Drinking Water, Drainage and Sanitation Services System Administration (SEAPAL Vallarta), headed by Salvador Llamas Urbina, has obtained the thirty-first consecutive water quality certification granted by the Commission against health risks of Jalisco (COPRISJAL) through the Ministry of Health, an unprecedented achievement at the national level. For approval…

Estelle downgraded to tropical storm, landslides in Puerto Vallarta

Located about 690 km southwest of Cabo San Luca, Baja California Sur, Estelle has been downgraded to a tropical storm and due to its distance from the coast, it will no longer affect Mexican territory, according to the National Weather Service. Despite its weakening, Estelle will continue to cause heavy rains (50 to 75 mm)…