Thurston again ranks 8th among Washington's healthiest counties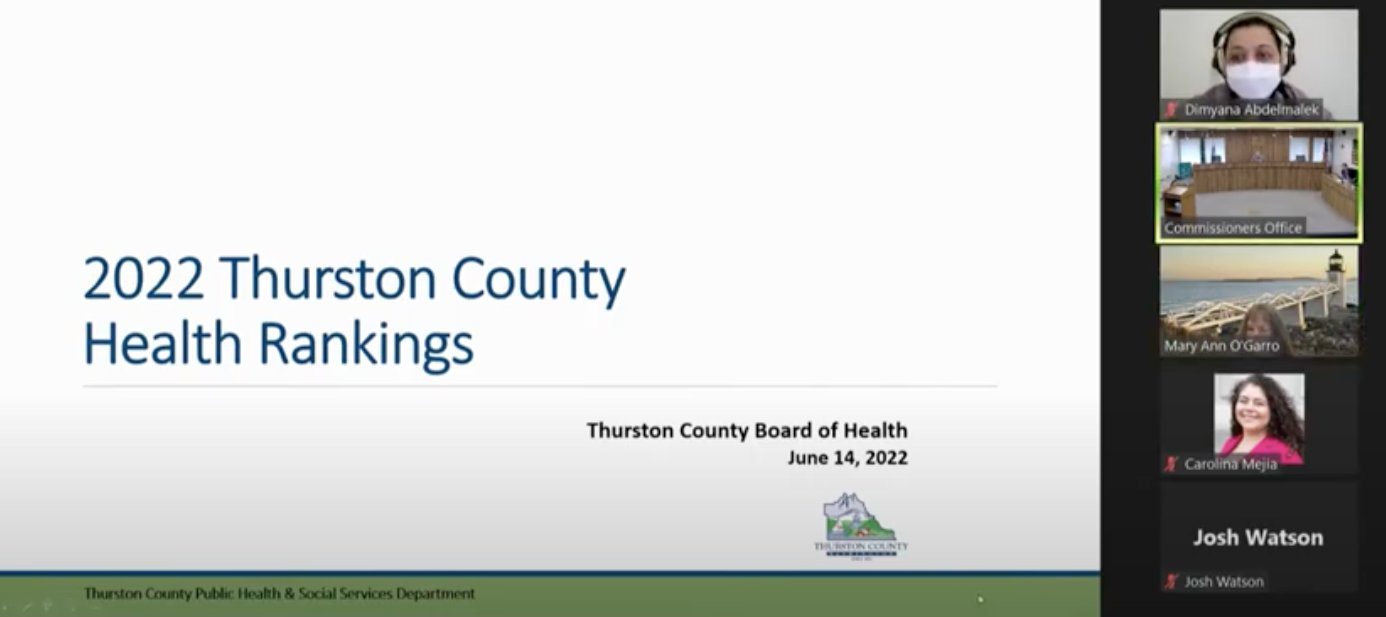 By JC Medina
Thurston County retained its rank as the 8th healthiest of Washington's 39 counties, according to the 2022 County Health Rankings and Roadmaps (CHRR).
Thurston resident epidemiologist Mary Ann O'Garro presented the rankings to the Board of Health at its June 14 meeting.
"We would always like to improve, that's our goal, but we kept going," O'Garro said.
O'Garro said the county is still optimistic that it hasn't dropped in the standings amid the current COVID-19 crisis. She added that the ranking was based on the relationship between lifespan and quality of life.
San Juan County in western Washington was named the healthiest county, while Ferry County in rural eastern Washington ranked last.
9th in health factors
When measuring health factors that predict future county health outcomes, Thurston ranked 9th in the latest CHHR rankings – lower than its 6th place in 2021.
"We're still very good compared to other places, but that's something we have to watch," O'Garro said.
The ranking of health factors was based on county health behaviors, clinical care, social and economic factors, and the physical environment.
The CHHR is an annual national ranking system from the University of Wisconsin Institute of Population Health in partnership with the Robert Wood Johnson Foundation.