TRL Celebrates Native American History Throughout November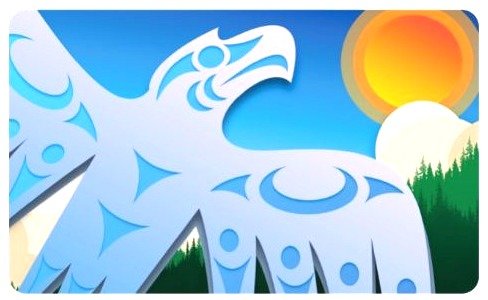 By Taniah Najih | Timberland Regional Library
The Timberland Regional Library (TRL) invites the community to celebrate the rich and diverse cultures, traditions, stories and contributions of Indigenous peoples throughout the month of November.
November is Native American Heritage Month, also known as American Indian and Alaskan Indian Heritage Month. TRL celebrates by showcasing materials that honor and celebrate the stories, diverse cultures, and accomplishments of Indigenous peoples.
Timberland Regional Library's Equity, Diversity and Inclusion Coordinator, Sarah Little, helped gather content and resources for Native American History Month.
"We are celebrating Native American Heritage Month to honor and thank the tribal communities we serve," Little said.
Throughout the month, TRL.org and each library location will feature staff-selected materials and resources showcasing the voices and perspectives of Indigenous peoples.
Customers can search the online catalog for "Native American Heritage" to find books, movies, and other materials available at checkout.
For more Native American content, customers can use their TRL library card to access these online resources for free:
In the spirit of Native American Heritage Month, TRL also unveiled a beautiful new library card designed by Coast Salish (Sto:lo and Nlaka'pamux) artist Ovila Mailhot. The card is available at all locations while supplies last.
"My art is meant to add to a continuum within the Coast Salish culture, so rich and expansive that it has yet to be fully actualized or received by mainstream culture," Mailhot said.
Those interested in learning more about the Coast Salish can visit BurkeMuseum.org.
Timberland's assistant regional manager, Kendra Jones, said it was important for TRL to recognize that the organization operates in traditional Coast Salish and Chinook territories.
As such, TRL provides library services to tribes that extend beyond the geographic boundaries of Lewis, Mason, Thurston, Pacific, and Grays Harbor counties.
"We strive for respectful partnerships with all people as we seek collective healing and learn to be better stewards of the Indigenous lands we inhabit," Jones said.
For more resources and information about Native American History Month, visit TRL.org Celebrations page.