USAG Japan Boosts Team Morale with Organizational Day | Article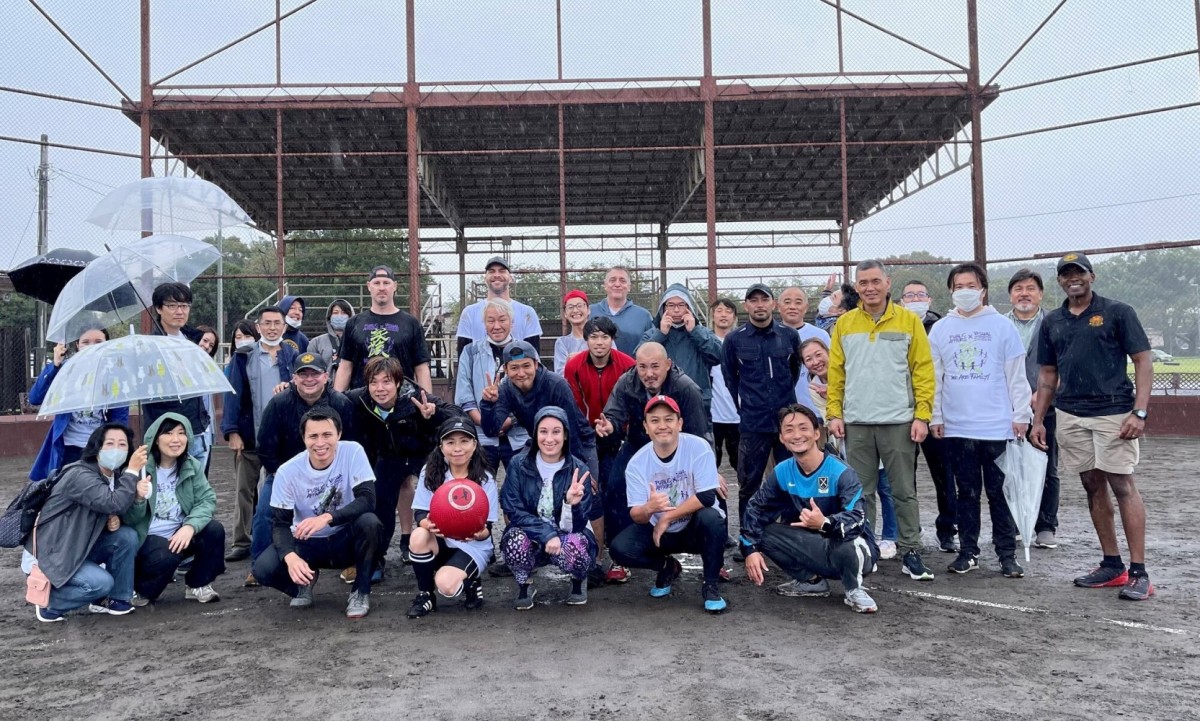 CAMP ZAMA, Japan – Rainy skies couldn't dampen soaring spirits as U.S. Army Garrison Japan employees gathered Oct. 14 for a day of organizing offering food, fun, sports and other activities.
Garrison Commander Col. Christopher Tomlinson and Command Sgt. Major Justin Turner opened the "Day Out" event at Camp Zama's Dewey Park by welcoming attendees and thanking them for the world-class service and support they provide soldiers, civilians and family members. of the U.S. Army in Japan to ensure overall mission readiness and day-to-day community well-being.
"The work you do every day doesn't go unnoticed," Tomlinson said. "I am honored to be part of such an exceptional team."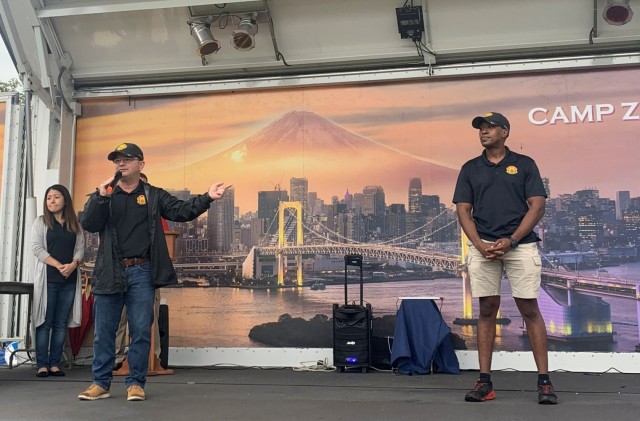 Tomlinson and Turner began by recognizing the Garrison's top performers at an awards show. (See the full list of winners below.)
Tomlinson also announced the winner of the Org Day t-shirt design contest. Garrison commands and support staff offices were asked to design t-shirts to match the "family reunion" theme of the event. Entries were judged on originality, creativity and innovation, as well as visual appeal and visibility.
The Army Community Service Team won the competition with a design featuring a tree and its roots with the logo "Our Bond Runs Deep, Our Connection Runs Deeper". Members of the Public Affairs/Visual Information Office and the Postal Service Center also entered the contest with their own craft creations.
After the opening ceremony and a free lunch of hot dogs, chips and drinks, Garrison employees dispersed throughout the facility to participate in various events such as karaoke, kickball, dodgeball and volleyball, among others.
Lucinda Ward, who led the planning committee for the event, said one of the biggest efforts was to create an experience that would help lift the morale of the workforce and make it a day that they wouldn't forget. She said it was important to have representatives from across the garrison on the planning committee so that they could serve as "a voice for their workplace during the planning and execution phases."
"We were able to bounce off original ideas throughout the planning process," Ward said of the committee. "Many committee members were able to synergize with others they had never met."
One of the crucial objectives was to choose a theme, and "family reunion" was one of the three main options. Committee members were invited to bring the theme choices back to their offices and solicit feedback.
"It was almost a unanimous vote for 'family reunion,'" Ward said.
This theme also resonated strongly with garrison leaders.
"When I think of our total workforce — our soldiers, our Department of the Army civilians, and our local national teammates — I really think of them as the Garrison family," Turner said. "It was great to see everyone taking a needed break to spend some quality time together."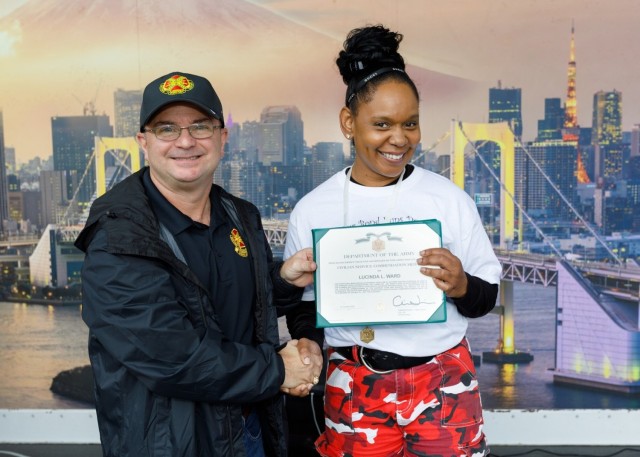 Ward said that although she has worked for the US military for more than 20 years, this was the first Org Day event she had attended. She said it was hard to know what to expect or what other members of the garrison expected.
"Seeing the vision come to life right before my eyes was like magic to me," Ward said. "It amazed me to see the committee working together behind closed doors to bring smiles and laughter to the garrison workforce."
Ultimately, Ward said she was incredibly thrilled with the end result. As was the commander of the garrison.
"It was a really exceptional day for our team and we didn't let a little rain slow us down," said Tomlinson. "I am grateful to everyone who invested and put in the long hours to make today a success."
Winners:
Organizational Day
Certificates of appreciation were given to members of the Organizational Day committee. They included Captain Michael Clark, Sean Gilmore, Michael Hammond, Nicholas Higgins, Danny Kealoha, Amber Kurka and Yohane Maeda.
Civil Service Medals were awarded to two members of the Organizational Day Committee: Kaoru Nishi and William Townsend.
The Civil Service Medal of Honor was awarded to Ward for his role as a team leader in the successful planning and execution of the Organization Day.
Bon Odori Party
Certificates of Appreciation and Commander's Coins were presented to four members of the Japan Ground Self-Defense Force for their assistance and cooperation in conducting the Bon Odori event hosted by the garrison: Warrant Officer Taro Doi , Staff Sgt. Shuichi Chiba, sergeant. Koshiro Komukai and Leading Pvt. Yuskue Kohara.
The Commander's Coins were presented to the personnel who assisted in the success of the Bon Odori operation: Staff Sergeant. Jeremy Bachman, Noah Brewer, Chinatsu Igarashi, Naoko Kanda, Michael Larkin, Sgt. Alec Tran and Somerson Wong.
Open Publication Events
Certificates of Appreciation were presented to Yasuhiko Kaneko and Yoshihiro Isono for their service in keeping the garrison informed of all actions and concerns throughout the planning of open post events, including the celebration of independence and the Bon Odori festival.
The Civil Service Medal was awarded to Randy Benton for his service as the Special Events Coordinator, who led and executed both the Independence Day Celebration and the Bon Odori Festival.
The Civil Service Medal of Honor was awarded to Hiroaki Takase for his work in ensuring the fulfillment of vendor contracts in support of both the Independence Day celebration and the Bon Odori festival.