Why my organization chose to defy Israeli military orders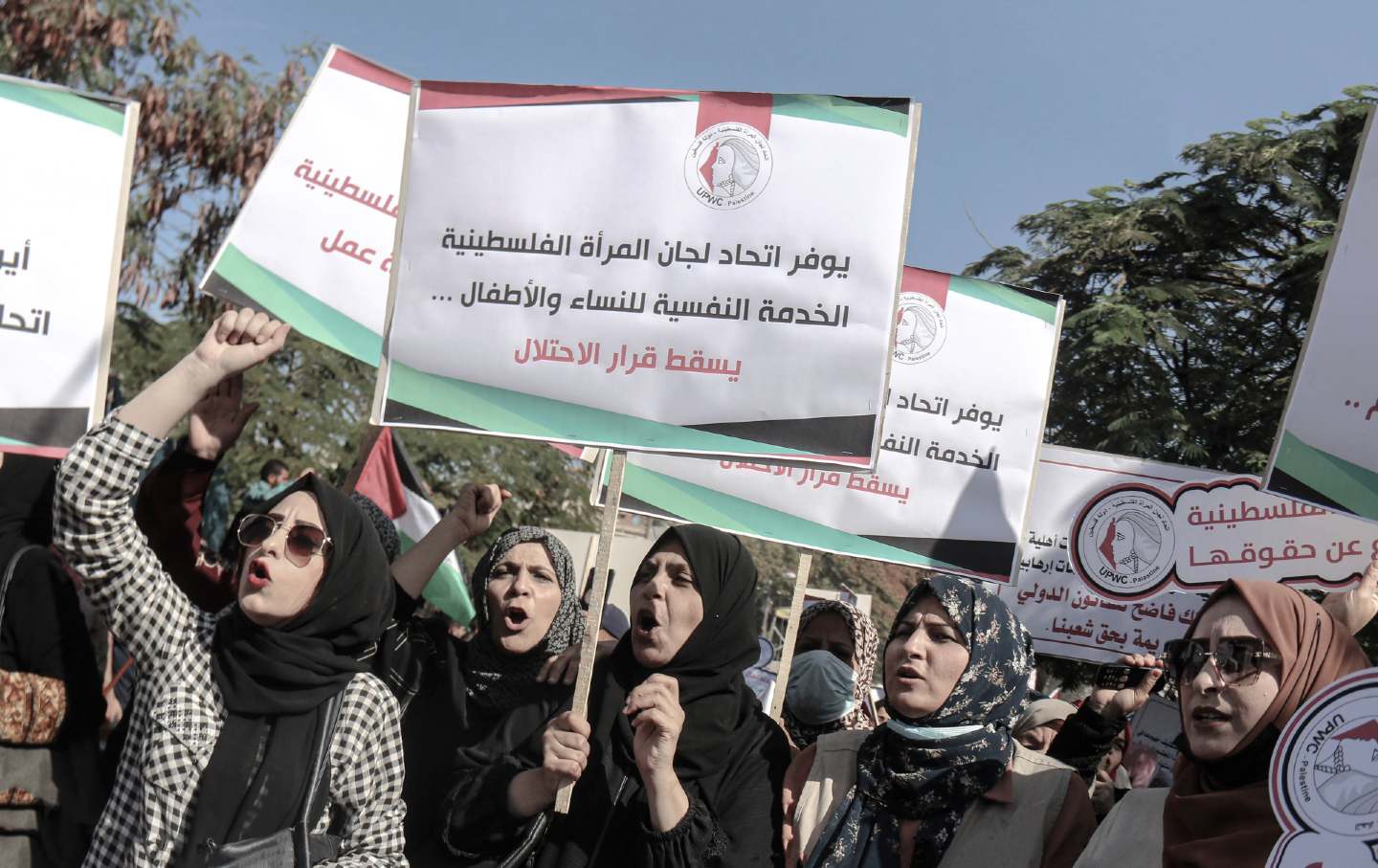 Early in the morning of August 18, 2022, the Israeli military attacked seven prominent Palestinian civil society and human rights organizations in occupied Ramallah, damaging property and confiscating records and equipment. The army welded the doors of these organizations and affixed military orders demanding their closure. Al-Haq was one of those attacked; I am the general manager. Following the raids, I was called in for questioning by Israeli secret service agents and threatened with imprisonment and other measures if our organization continued to operate.
These raids, closures and threats of imprisonment followed Israel's unilateral and unlawful designation of six prominent Palestinian civil society and human rights organizations as "terrorist" organizations in October 2021. They are the result of a year of inaction by the international community. , which has not challenged Israel enough to overturn the designations. For the Palestinian people, this international inaction is all too familiar after seven long decades of Israeli impunity and apartheid.
Despite Israel's repressive campaign to eliminate Palestinian civil society, our position has not changed. We continue to document the daily violations of human rights, whoever the perpetrator, be it the occupying power or the Palestinian authorities; defender of Palestinian political prisoners; protect Palestinian children; and supporting and empowering communities affected by the Israeli occupation. We also continue our international advocacy by pushing for Palestinians to be held accountable and for justice to be done at the International Criminal Court and by advocating for the right to self-determination of the Palestinian people.
With massive support, received from our partners and friends around the world, we continue to operate and are proud of our work. But it is undeniable that the future of our work is plagued with uncertainty, as Israel adopts military orders and uses "secret evidence" to nullify our organization.
Some may wonder why, as managing director of Al-Haq, I decided to ignore a military order shutting down and banning the work of our human rights organization. I am inspired by the former United Nations Special Rapporteur, John Dugard, one of the pioneers of human rights law in South Africa during the apartheid era. Of that country's apartheid system, he wrote: "The law played a central role in the apartheid state. Racial discrimination and political repression are not practiced outside the law in an arbitrary manner. On the contrary, racial injustice was perpetrated according to legal rules, and political repression was administered according to carefully defined legal procedures. It is not far from our situation.
Since 1948, Israeli laws have been carefully crafted to maintain an apartheid regime over the Palestinian people. As in South Africa, Israel has used laws and policies to systematically suppress any resistance and opposition to its rule. We see it again and again in the state's use of excessive force, arbitrary detention, torture and collective punishment, and in its smear and delegitimization campaigns against civil society organizations. and human rights defenders. In fact, the "persecution of organizations and persons, by depriving them of fundamental rights and freedoms, for opposing apartheid" is an element of the crime of apartheid under the Convention on apartheid.
Yet even as Israel has developed a system of laws to enact its control over the Palestinian people, it is crucial to understand that these laws are inconsistent with international law, and in many cases illegal under it. Consider Israel's Counterterrorism Law of 2016, which Israeli authorities cited as the basis for banning our organizations. The United Nations Human Rights Committee condemned the vague and sweeping provisions of the law – particularly those banning civil society organizations – as violating human rights principles of legal certainty, necessity, proportionality and rule of law.
Moreover, Israel is not sovereign in the Occupied Palestinian Territory and has no jurisdiction to apply its national laws in this territory, including the capital of Palestine, Jerusalem. This means that the law has no direct legal effect on our work and staff under international humanitarian law, which is the governing law in the event of belligerent occupation.
With regard to the military orders issued by Israel in November 2021 and August 2022 banning and ultimately closing our organizations, it is important to point out that the Israeli military occupation, which has operated indefinitely and in violation of the people's right to self-determination Palestinian, is himself considered a illegal occupation by the United Nations General Assembly.
But even if Israel's occupation were not illegal, under international humanitarian law, an occupying power can only change the laws in force in the occupied territory if two criteria are met: it is absolutely necessary for the own security of the occupier or it is in the best interest of the occupied population. . The elimination and closure of Palestinian civil society organizations, which function as vital vehicles to advance human rights, provide legal and humanitarian services and secure accountability for international crimes, is not in the interest of the employed population. On the contrary, it violates our right to self-determination and constitutes a violation of the right to freedom of expression and association.
Regarding the security argument, if we threaten anything as Palestinian civil society and human rights defenders, it is Israel's impunity. Israel's issuance of more than 1800 military orders since 1967, criminalizing any act that could be considered as opposing his regime has more to do with political and social control to advance colonization than with security. Israel's system of military rule has punished, banned, deported, incarcerated, killed, tortured and silenced Palestinians – especially those with the power to confront its colonization – ultimately denying us their right to self-determination. .
Palestinian human rights organizations are part of the global human rights movement. Our mandates are guided by the universality of human rights principles. We will not follow military orders that violate these global norms and principles. As the French philosopher Frédéric Bastiat wrote over 150 years ago: "When law and morality contradict each other, the citizen has the cruel alternative of losing his moral sense or losing his respect for the law."
We, members of Palestinian civil society and the Palestinian people, do not respect Israeli military orders, will not respect them, and we will continue our struggle for dignity, freedom and self-determination.