FDNY, twin towers and organizational change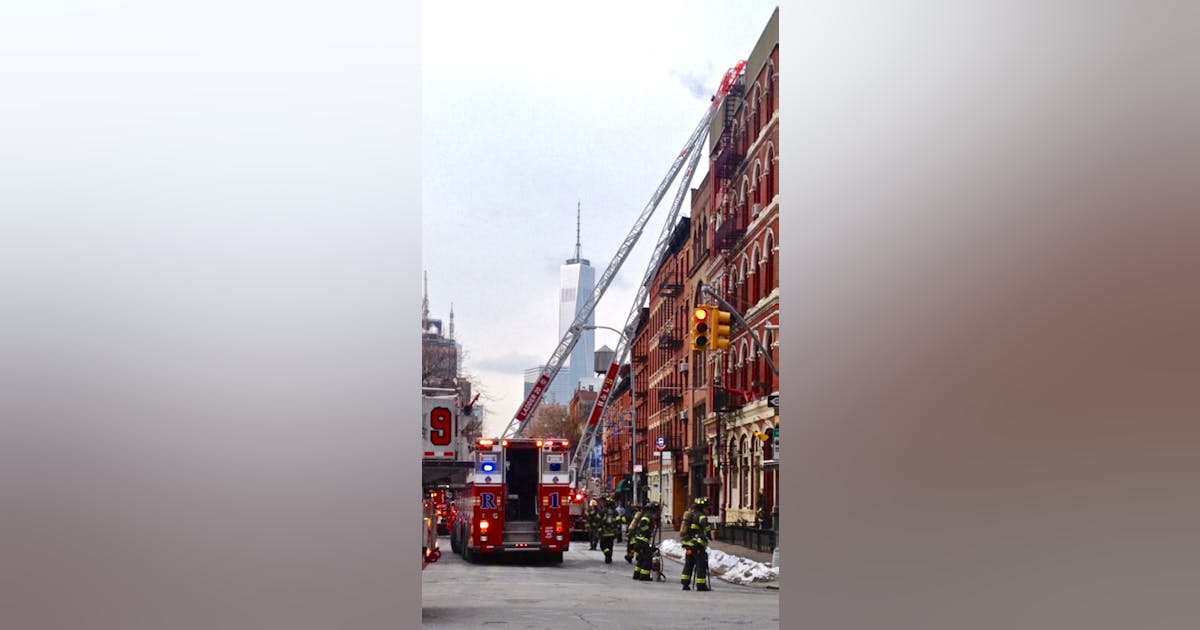 Organizational change takes energy. People must feel a need either to stop doing something they are doing or to start doing something they are not doing. Organizational trauma can create such a need, but using this felt need for change is the responsibility of leadership. For example, a traumatized organization may turn inward or look outward.
The tragedy of the Twin Towers led the FDNY not to cover up but, on the contrary, to look outwards and therefore to change.
Prior to the events of 9/11, the FDNY was referred to as a single island department. He had enough equipment and personnel to never need outside support. Firefighters and superiors came from all over the world to learn how FDNY operated. Rarely, if ever, has FDNY ventured out to learn from others. FDNY taught itself, learned its lessons internally, and created tactics and procedures from its experiences inside the city limits.
By the fall of 2001, all of the senior leaders had gained tremendous firefighting experience during the "war years" of the 1960s and 1970s. Simply put, they knew how to fight fire and felt no need to seek outside help. This insularity led former FDNY commissioner Sal Cassano to declare that the department had "150 years of tradition untrammeled by progress."
The World Trade Center collapse killed 343 FDNY firefighters, including many of its top leaders, and destroyed hundreds of firefighting vehicles. Convulsed, the FDNY could have turned in on itself, taken its own advice and treated the events of 9/11 like a black swan, never to happen again. He could have defined renewal as the reconstruction of what existed on September 10. Instead, FDNY allowed outsiders in, accepted their help, and began its own journey to becoming a more open and learning organization.
The breathtaking rescue and recovery work following the World Trade Center collapse opened the department's eyes to the larger world of emergency management. Several events help delineate the stages of change in insularity from pre-9/11, to the transition of the FDNY, to how the FDNY emerged, renewed and changed.
Before September 11
A senior firefighter, who was also a member of a suburban volunteer fire department, wanted to take a course at the National Fire Academy. He believed the course would be extremely helpful for his role as an FDNY battalion commander. He approached a Chief of Staff for permission to take the course.
The Chief of Staff asked, "Can we send people over there?"
The battalion commander explained himself further.
Upon learning that there would be no cost to the FDNY for the course or accommodation, the chief of staff was in disbelief. "Okay, I'll let you go, but if this is all BS, there will be repercussions."
Passage
FDNY Deputy Commissioner Tom Fitzpatrick said that on September 11, 2001, he was in contact with his federal counterparts at FEMA. They said the scale of the incident necessitated the deployment of multiple all-hazards Incident Management Teams (IMTs).
"I was very nervous about allowing an outside agency to participate in an FDNY operation," Fitzpatrick said. "As far as I know, this had never happened before."
FEMA officials convinced him it was the right decision.
FDNY Chief Peter Hayden commented on the arrival of the Forest Service, aka the Tree People, in the days following the collapse, in ranger gear: "Here's a guy from the Grand Canyon. I said, 'I'm in the canyons of New York. How is this guy going to help me? … They relieved me of so much [many] other issues…the impact they had on the ability of the chief officer…IMT to assist the incident commander and manage an emergency.
After
MIT's interaction and assistance in the aftermath of the terrorist attacks proved fruitful. As a result, FDNY jumped on future training opportunities within the National Incident Management System (NIMS). NIMS principles and terminology have been incorporated into FDNY protocols.
In 2005, federal funding for Local Readiness Grants became conditional on compliance with NIMS. FDNY had a four-year lead. In fact, FDNY has become a trusted partner of NIMS, helping in New Orleans after Hurricane Katrina and, in 2021, taking over command of a Montana wildfire from a beleaguered Forest Service.
Work systems model
During transition, organizational leaders help determine, as above, how to not only lead a moment but seize it. Grasping it can, in turn, lead by mobilizing the energy to change, which then requires a concerted effort over time. The Work Systems Model (WSM) (see Figure 1) provides a way to design and focus this change effort. In the case of the FDNY after 9/11, the use was unconscious but is nonetheless illustrative. Indeed, FDNY has evolved from a high-profile island organization to an outward-looking organization that has undertaken and embraced change, having used numbing and potentially overwhelming trauma to remake itself in a lasting way.
The formal WSM employment process involves:
Identify what you want to create (future stories)
Since eight aspects of the organizational environment that drive behavior (workplace, task, people, rewards, measurement, information distribution, decision distribution, and organization) can drive other behaviors, convert at least four of the eight aspects as levers of change
Continue to refine the stories and your action on the levers
Changing patterns of behavior (which by definition means the culture of the organization has changed) by incorporating structural changes
Table 1 shows how the FDNY ended up using the model.
Change culture
Organizational trauma calls on individual and organizational resilience. It also creates an opportunity for change, as the collapse of the World Trade Center did for FDNY. The department's leadership did not simply rebuild the department; they did it again. This included the conversion from islander to outward facing. Leadership did this by systematically and constantly changing the determinants of departmental behavior and, therefore, changing its culture.